Top 10 Best Test Management Tools for 2023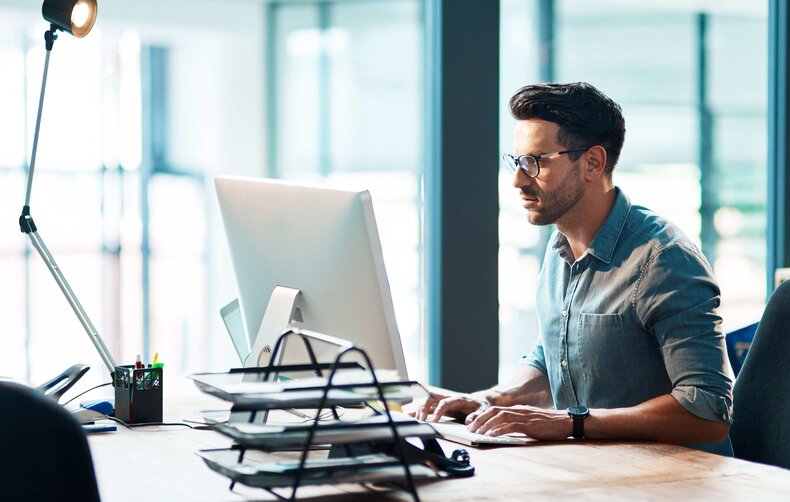 You've decided to utilize a test management tool to boost the collaboration, productivity, and consistency of your software testing. The next hardest part is choosing a platform. With so many options available, it can be hard to sift through the noise and find the best test management tool for your organization's needs, work style, and budget.
That's why the TestMonitor team wanted to compile a list of the 10 best test management tools based on:
Ease of use
Ability to integrate into an existing testing workflow
Scope of testing supported
Customization potential
Accessibility across platforms
You can review the strengths of each option, choose a few to demo, and begin the exciting process of elevating your software testing program.
Ready? Let's jump in!
Top 10 Best Test Management Tools
---
TestMonitor is made for software testers, by software testers. The TestMonitor platform is designed to help teams spend more time on testing activities and less on administrative tasks, no matter when, where, and how they test. TestMonitor is perfect for teams looking for a secure, end-to-end test management tool.
A test case library that allows for the creation and storage of test cases, reducing rework and helping teams adhere to best practices
The ability to generate and share built-in reports with stakeholders
A cloud-enabled platform that provides the flexibility needed to reach testers no matter what device or browser they use
Native integrations with other software development tools
---
TestRail makes test case management, test run development, and agile test planning easy with an intuitive interface and built-in templates. TestRail also helps teams monitor testing progress in real time and offers custom views, reports, and dashboards.
Easy test case management, complete with the ability to link requirements and track defects for easy reference
Native testing metrics support to improve visibility
Built-in reports and collaboration tools to engage stakeholders
---
TestLodge is an online test management tool that offers teams customizable activity feeds and dashboards, built-in reports and graphs, and other tools that make managing test plans easy. TestLodge also integrates with issue tracking tools so test activities can be synchronized in one place.
Customizable dashboards, reports, and user views
Web-based platform for on-the-go collaboration
Built-in test plan, test case, and test run management tools
---
PractiTest is for both manual and automated testing, allowing teams to create, store, and reuse test cases to streamline their quality assurance (QA) processes. PractiTest also gives teams the ability to customize their user dashboards.
Flexible for both manual and automated test case management
Powerful data processing and organization tools to find trends and issues early
Native issue and requirement management features
---
Testmo is a test management tool for organizations looking for a flexible platform to handle ongoing continuous improvement (CI) and release management programs. Testmo can organize manual, automated, and exploratory test cases.
Intuitive and rich user interface
Integration with many of the top CI and release management tools
Scalable to meet the needs of growing teams
---
QMetry brings together project management tools with test management features, allowing teams to track testing at a granular level with personalized dashboards. QMetry is known for offering end-to-end automated and manual testing support, including version control for interactive testing.
An enterprise-scale test management tool
Built-in dashboards for a quick start
Native integration with popular issue tracking and test automation tools
---
One of the oldest players in the test management game, ALM/Quality Center offers enterprise-level software testing support. ALM/Quality Center delivers end-to-end requirement traceability, complete with automated reporting, visualizations, and workflow management.
Real-time test case visibility paired with customizable reports
Enterprise-scale test management for organizations seeking regulatory compliance
Built-in workflows to keep testing on track
---
Think of Testpad as a spreadsheet or checklist on steroids, helping teams to visualize and identify results faster. Testpad is also very user-friendly and engaging for both new and experienced testers.
The ability to create custom templates for streamlined testing management
Integration with other issue and code tracking platforms
Flexible to scale to meet the needs of large and small testing programs
---
QAComplete is a complete QA management tool for teams requiring a mix of test management, release management, and requirement-tracking support. QAComplete also offers built-in issue and defect tracking.
Flexibility to allow teams to create, import, and store test cases
Visualizations to help teams compare test results over time
Robust test case management tools, including test case libraries and templates
---
Designed by SmartBear, CucumberStudio facilitates collaboration among testing teams using the behavior-driven development (BDD) approach. CucumberStudio also makes BDD documentation easy, complete with version control.
Git integration for simple code commits and management
Built-in test management visualization features to track test status and results
Robust BDD and software documentation support
Other notable mentions: XStudio, Test Collab, SpiraTest, Testuff, Kualitee, Zephyr, Xray, TestLink, Panaya, Gemini, and FitNesse.
---
Take the Next Step
Whether your organization is exploring test management tools for the first time or looking for a better platform to meet testing needs and requirements, we hope this roundup of some of the best options out there accelerates your research.
If you want to stay up to date on the latest in testing and test management, we encourage you to subscribe to the TestMonitor blog.